Sale!
In stock
Posture Care Mattress®
Firm orthopedic support for your body
Medium firm support for your posture
Rejuvenate on a soft, plush mattress
Sink into the lap of ultra plush luxury
₹32,663.35 – ₹64,920.96
The Snoozer Posture Care Mattress® is our best seller since the very beginning. Not only does it promise to care for your posture, but also provides support for your spine. A preferred choice for to-be-moms, sportsmen, and the older generation, this mattress adapts to body contours with its advanced pocketed coil springs. Available in thicknesses 8″, 10″ and 12″, it comes in colors cloud cream and cool grey.
Guaranteed safe checkout
Description
Why Choose a
Posture Care Mattress®?
The only way to get a deep and restful night's sleep is if your body is supported in its correct sleep posture. If you've been sleeping on an ordinary mattress, it's time to switch to a mattress for a good posture. The Snoozer Posture Care Mattress
®
is the answer for correcting your posture. As one of the best-selling mattresses in India, this is the perfect choice for people who find a firm mattress surface too uncomfortable to sleep on, and on the other hand don't like the "sink-in" feel of a soft bed mattress. This mattress provides the right balance of a medium firm mattress that acts as a firm as well as soft mattress, making it the best mattress for good posture, suitable for all ages.
Posture Care & Back Support
The Posture Care is especially designed to provided optimum support to your spine and in turn care for your posture. Irrespective of size or body weight, it adapts to body contours.
With the perfect balance between firm and soft, the Posture Care is a medium firm mattress that is firm to touch, yet comfortable to sleep on. They also retain lesser body heat.
"I recently purchased the 10″ Posture Care Mattress®. After just one night of sleeping on my Snoozer mattress, my backaches were completely gone! I now look forward to going to bed each night."
– Rakesh Sharma
To Be Mom's Choice
Firm back support,
for bodies going through change
Family Friendly
The perfect mattress,
with or without your young ones
Easy to Make
Fuss free and firm edges,
it's super easy to make your bed
Additional information
| | |
| --- | --- |
| Mattress Size | King Size (78" x 72"), Queen Size (78" x 60"), Twin Size (78" x 42"), Custom Size |
| Thickness | 8", 10", 12" |
Posture Care Mattress®
₹32,663.35 – ₹64,920.96
Add to cart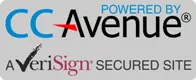 100% Natural Latex used. Copyright © 2020 India's oldest fine spring mattress company. Website Designed & Developed By
Finalrope