Sale!
In stock
Ortho Firm Mattress
®
Firm orthopedic support for your body
Medium firm support for your posture
Rejuvenate on a soft, plush mattress
Sink into the lap of ultra plush luxury
₹26,147.39 – ₹46,256.18
Our most loved mattress, the Snoozer Ortho Firm® is the best choice if you're looking for an orthopedic mattress in India. Its advanced pocketed coil springs adapt to body contours, providing the right orthopedic support. Crafted luxuriously, it uses 100% soft quilted cotton fabric. Available in thicknesses of 8″ and 10″ in a subtle cloud cream and cool grey colour.
Guaranteed safe checkout
Description
Why Choose an
Ortho Firm Mattress®?
If you're looking for the best orthopedic mattress in India, the Snoozer Ortho Firm is for you.
The lumber region or the lower back is where the spine meets the pelvic bone. Conventional Ortho mattresses are very hard mattresses, which make the spine curve unnaturally creating pressure points throughout the body and inhibiting circulation. Your muscles are busy trying to ease this stress, which explains why you wake up with lower backaches and pains.
That's where Snoozer comes into play as the best luxury orthopedic mattress. Snoozer Ortho Firm is a comfortable mattress with a surface that reduces pressure points and subsequent tossing & turning along with thousands of coil springs deep within the mattress which flex silently providing a firm support to your body contours & spine for a good night's sleep. From plenty of orthopedic mattresses brands available online in India, Snoozer's firm orthopedic mattress is the best mattress for back pain.
A firm surface that provides orthopedic support, the Ortho Firm Mattress
®
is especially suited for those suffering from back pains and aches. A beautiful combination of luxury and support.
The Ortho Firm Mattress
®
with its thousand coil springs deep within the mattress provide exceptional support for your spine, making it a suitable mattress for those prone to back conditions.
"The Snoozer Ortho Firm mattress® has made a remarkable difference to my wife's back pain. Good product, speedy delivery, and a great price. Have already recommended it to multiple friends!"
– Sachin Jain, Ludhiana
Soft Top Layer
Firm support but soft to touch,
made of 100% quilted cotton
Work, Play, Rest
More than an orthopedic mattress,
great for work, study and play
Suitable for Seniors
Firm with just the right back support,
perfect for senior citizens
Additional information
| | |
| --- | --- |
| Mattress Size | King Size (78" x 72"), Queen Size (78" x 60"), Twin Size (78" x 42"), Custom Size |
| Thickness | 8", 10" |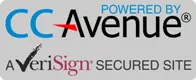 100% Natural Latex used. Copyright © 2020 India's oldest fine spring mattress company. Website Designed & Developed By
Finalrope